January 23rd 2013
Posted under Environment & Hawaii
On January 11th a diver leading a group of snorkelers on a nightly Manta Ray dive/snorkel trip, was approach by a Dolphin.
The dolphin was entangled in fishing wire and was asking for help to get it removed.
The diver Keller Laros, did of course help the  dolphin.
A video of the incident can be seen here: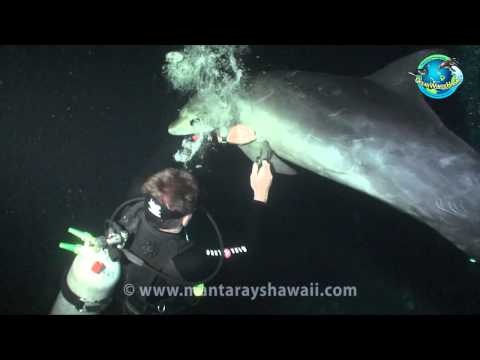 Read the article about the dolphin wanting help here: Daily Mail
The dive site was actually the same site, where I did my first Manta Ray night dive on the 3th of January 2013.